Event start: 1 month, 3 weeks ago // Event Information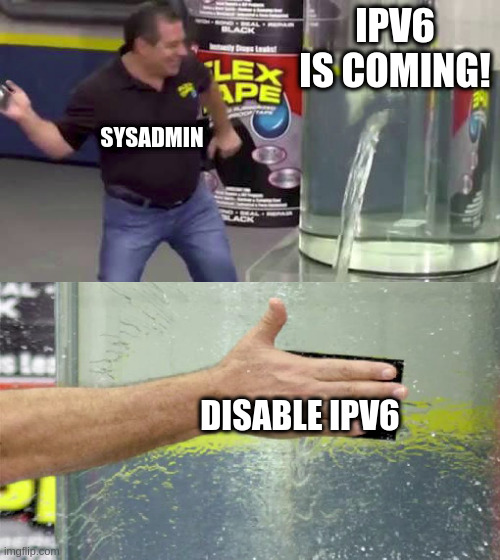 Typ

Assembly Event

Time

Dec. 29, 2021, 11:59 p.m. - Dec. 30, 2021, 12:59 a.m.

Speakers

No Speakers publicated yet

Language

Italiano,English

Room

Host
---
During this talk we will do our best to present the basic concepts behing IPv6 to demonstrate that it is really as complicated as it seems. Probably, even more complicated than this. Better start handling it, before they force IPv7 on us.
The language of the talk is still to be defined.
It will be held on the jitsi area in the Vatican Embassy (2D world). Direct link: https://jitsi.rc3.world/shared-vatican-embassy
===============================================
Durante questo talk cercheremo di far capire i concetti piú basilari e semplici di IPv6, per far capire che, in fondo in fondo, é effettivamente complicato come sembra. Forse anche di piú. Meglio iniziare a maneggiarlo, prima che ci impongano IPv7.
La lingua del talk é ancora in via di definizione.
Si terrà nell'area jits della Vatican Embassy (mondo 2D). Link diretto: https://jitsi.rc3.world/shared-vatican-embassy
---
---
---