Der Weltuntergang ist verschoben, wir lassen die Lichter hier bis zum 1. Januar 2022 gegen 11 Uhr an - feiert Silvester gerne in der 2D-Welt oder mit euren Lieben in einem Jitsi-Raum. // The end is not so nigh, we will try to keep everything running until January 1st 2022 ~11am - celebrate new year in the 2D world or with your loved ones via Jitsi.
assemblies start seite
all assemblies

///DE/// Wir sind RADI☮️CARL die chaotische, experimentell-verspielte Sendestation einer Teilamöbe* Wir finden "Demute" tut gut und heissen alle herzlich willkommen, kurz oder lang, deep oder locker in den Schnack einzusteigen und zusammen mit uns diesen Ort zu bespielen und weiterzuentwickeln.
Stellplatz gesucht! Wir suchen noch Stellplätze für CARL! CARL ist ein äußerst gastfreundliches Wohnmobil und durfte schon beim 36c3 stehen. CARLchen aka RADIOCARL misst seit der ersten rc3 world-optimierte 192 Px. (Optional mit Anhänger "ZØN" 352Px) Bitte meldet euch bei uns! <3
*Die Amöbe: "Wir sind eine Amöbe! Ich sind wir! Keine:r explodiert" (fragt uns gerne für Details ;)
///EN///
We are RADI☮️CARL the chaotic, experimental-playful broadcasting station of a partial amoeba*. We think "Demute" does good and welcome everyone to join us for a short or long time, deep or loose in the Schnack and to play and develop this place together with us.
Parking space wanted! We are still looking for parking space for CARL! CARL is an extremely hospitable camper and was already allowed to stand at the 36c3. CARLchen aka RADIOCARL measures recently world-optimized 352 Px. (Optional without trailer "ZØN" 192Px) Please contact us!
*The amoeba: "We are an amoeba! I am we! None:r explodes" (feel free to ask us for details ;)
---
---
assembly rooms
---
---
assembly badges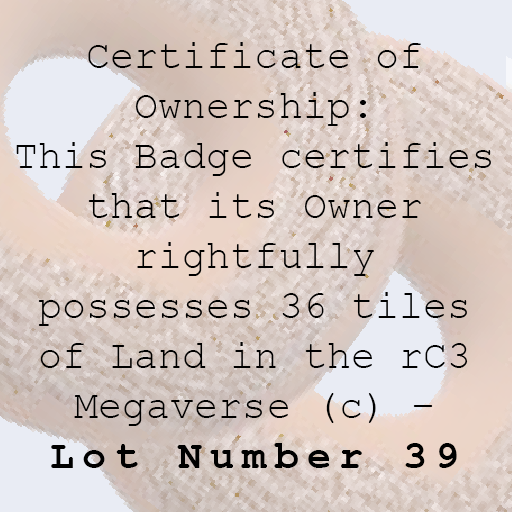 ---
---