Der Weltuntergang ist verschoben, wir lassen die Lichter hier bis zum 1. Januar 2022 gegen 11 Uhr an - feiert Silvester gerne in der 2D-Welt oder mit euren Lieben in einem Jitsi-Raum. // The end is not so nigh, we will try to keep everything running until January 1st 2022 ~11am - celebrate new year in the 2D world or with your loved ones via Jitsi.
Fairy Dust Forest Assembly
assemblies start seite
all assemblies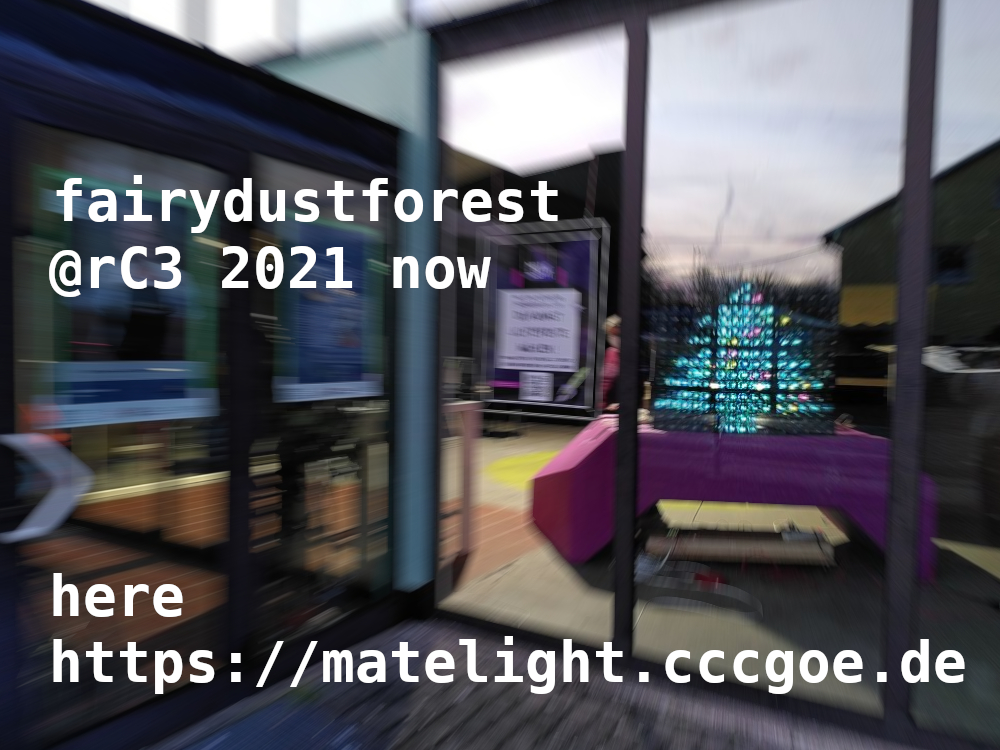 Fairy Dust Forest – your annual reality escape assembly. Brought to you by the CCC Göttingen folks, denizens of Neotopia. We will have cozy corners, luminous lights and dangerous dungeons, mostly courtesy of our courageous coders of the youth group. With a sprinkle of Haecksen magic and maybe some special science, so stay tuned – and come visit?
---
---
assembly rooms
---
---
assembly badges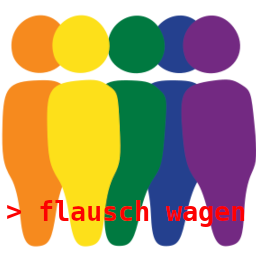 Flausch Badge by Fairy Dust Forest
---
---