Der Weltuntergang ist verschoben, wir lassen die Lichter hier bis zum 1. Januar 2022 gegen 11 Uhr an - feiert Silvester gerne in der 2D-Welt oder mit euren Lieben in einem Jitsi-Raum. // The end is not so nigh, we will try to keep everything running until January 1st 2022 ~11am - celebrate new year in the 2D world or with your loved ones via Jitsi.
(Forum) Adblock In Real Life
assemblies start seite
all assemblies
Diese Assembly ist ein Treffpunkt für Freund:innen der Werbefreiheit, weltweit! Nicht nur das Internet, auch so manche Stadt braucht mittlerweile Adblocker. Hier ist ein Ort, um Mittel und Wege zur Reduktion von aufdringlicher Werbung in der Stadt und im sonstigen Leben zu diskutieren.
~
This assembly is for people who want to discuss why and how to block ads in real life. Nowadays adblockers are needed not only on the interwebs, but also in many cities. This is a place to discuss how to reduce the impact of obtrusive ads in the physical world.
~
Wer den Talk auf der Privacyweek gehört hat, weiß schon worum es geht: https://fahrplan.privacyweek.at/pw21/talk/YU7VDW/
~
Diese Assembly wird präsentiert von der Initiative Hamburg Werbefrei (www.hamburg-werbefrei.de), ist aber ganz allgemein dem Thema Außenwerbung gewidmet.
---
---
assembly rooms
---
---
assembly badges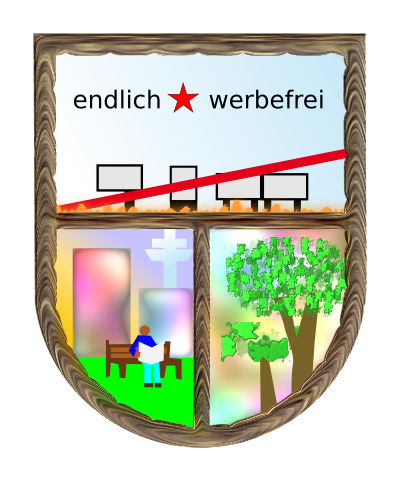 ---
---