Der Weltuntergang ist verschoben, wir lassen die Lichter hier bis zum 1. Januar 2022 gegen 11 Uhr an - feiert Silvester gerne in der 2D-Welt oder mit euren Lieben in einem Jitsi-Raum. // The end is not so nigh, we will try to keep everything running until January 1st 2022 ~11am - celebrate new year in the 2D world or with your loved ones via Jitsi.
assemblies start seite
all assemblies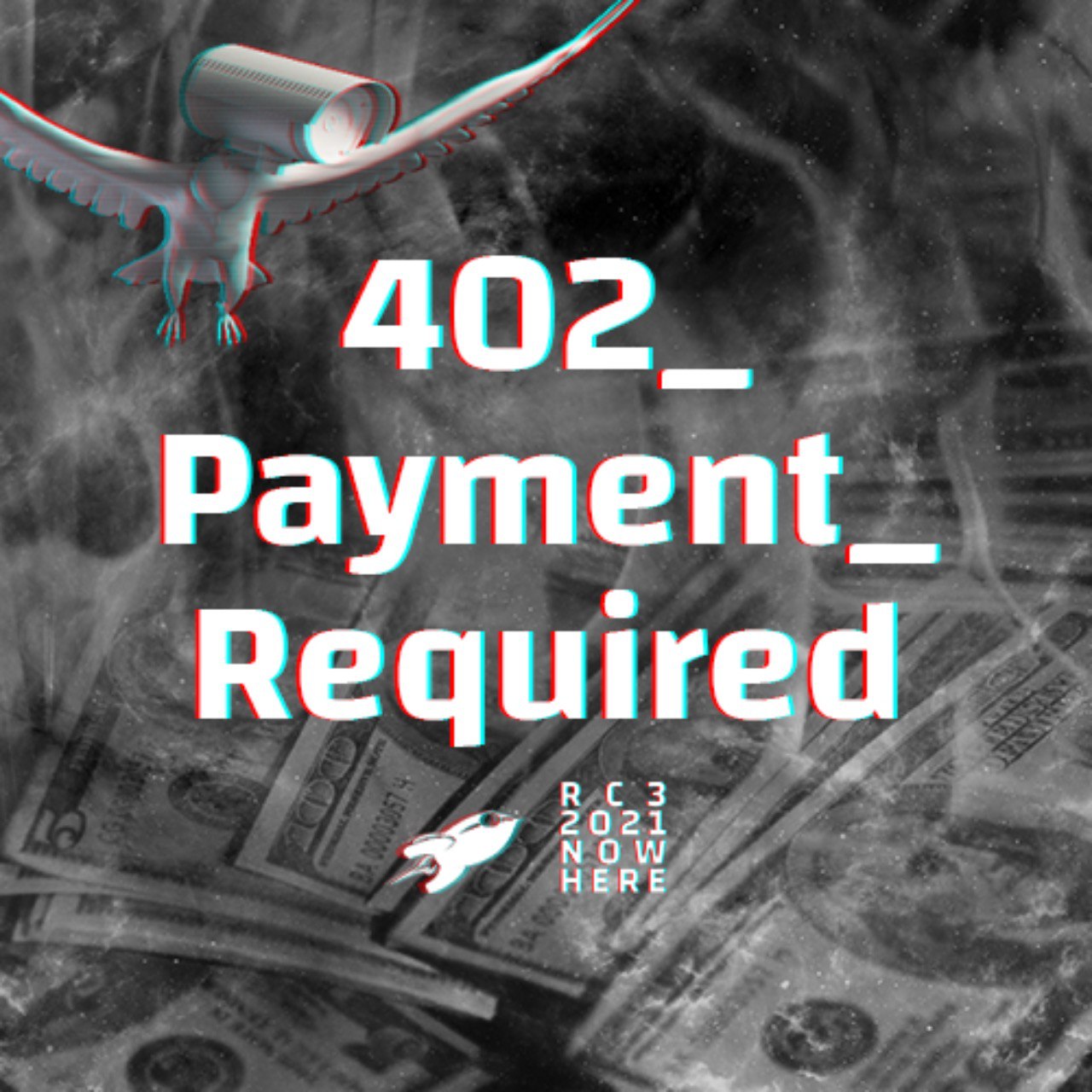 HTTP Status Code 402 - Reserved for future use. The original intention was that this code might be used as part of some form of digital cash or micropayment scheme. We meet here under the theme of "Freedom of Transaction". What could this future look like in a digital world? Hang out at our virtual Room77 map & lets have a beer together.
---
---
assembly rooms
---
---
assembly badges
No badges publicly available.
---
---